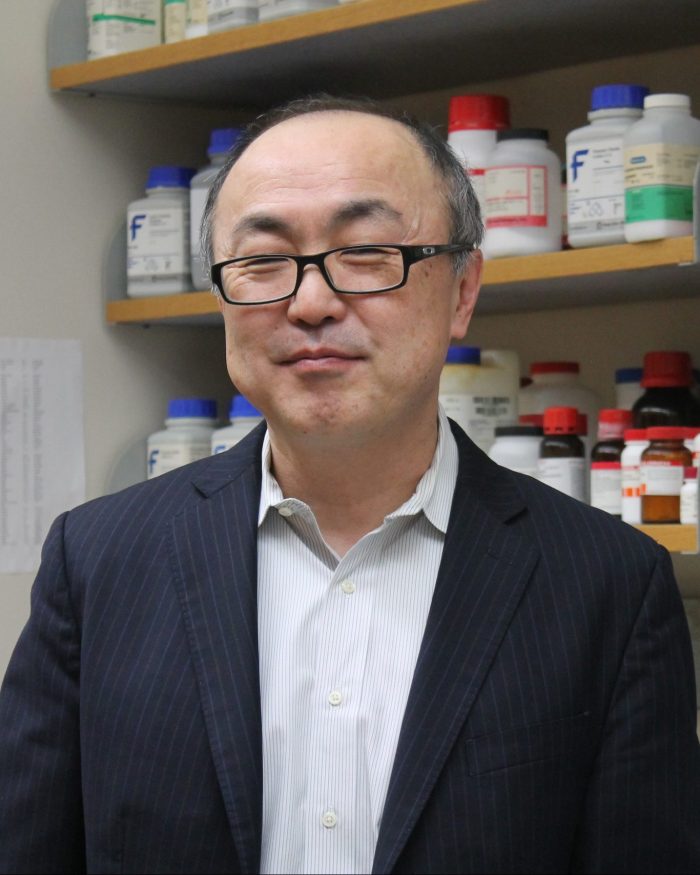 Glen Kwon, PhD
Professor of Pharmaceutical Sciences in the School of Pharmacy
Jens T. Carstensen Distinguished Chair in Pharmaceutical Sciences in the School of Pharmacy
BS 1986 Chemistry - University of Utah
PhD 1991 Pharmaceutics - University of Utah
Postdoc 1993 Bioengineering - Tokyo Women's Medical College
Dr. Glen S. Kwon is the Jens T. Carstensen Distinguished Professor in Pharmaceutical Sciences in the School of Pharmacy at the University of Wisconsin–Madison. Dr. Kwon has a lifelong interest in drug delivery, controlled release, and biologics, sparked by his thesis advisor, Professor Sung Wan Kim.
He was a postdoctoral fellow of Japan Society for Promotion of Science with Professors Teruo Okano and Kazunori Kataoka at the International Center for Biomaterials Science at the Tokyo Women's Medical College in Tokyo, Japan. A doxorubicin polymeric micelle was characterized in murine tumor models, and a major milestone was entry of NK911 as an anticancer nanomedicine into a phase I clinical trial in Japan.
He was an Assistant Professor on the faculty of Pharmacy and Pharmaceutical Sciences at the University of Alberta in Edmonton, Canada, and collaborated with Professor John Samuel on MUC1 peptide PLGA nanoparticles for Th1 immune responses for cancer.
Accolades include being named an AAPS Fellow and serving on the Board of Scientific Advisors for the Controlled Release Society (CRS) and on the editorial board of the Journal of Controlled Release. Dr. Kwon has received several awards, including the Jorge Heller Journal of Controlled Release/CRS Outstanding Paper Award, CRS Young Investigator Research Achievement Award, AAPS PharmSciTech Outstanding Manuscript Award, and Highly Cited Researcher by Thomson Reuters (Pharmacology & Toxicology).