ALL-DIVISION COLLOQUIUM
Pharmaceutical Sciences Seminar Series/WARF Therapeutics Distinguished Lecture in Drug Discovery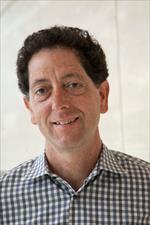 Kevan M. Shokat, PhD
Professor, Department of Cellular and Molecular Pharmacology, UCSF
Professor, Department of Chemistry, UC Berkeley
Investigator, Howard Hughes Medical Institute
New Strategies to Drug Challenging Targets by Exploiting Covalent Targeting, Beyond Rule of 5 Bitopic Ligands and Binary Pharmacology
The GTP-ase K-Ras represents the most frequently altered oncogene in cancer patients.  Directly targeting K-Ras is difficult due to its picomolar affinity for GTP/GDP and the absence of easily identifiable allosteric sites.
I will describe the discovery of small molecules that covalently bind to a common oncogenic mutant, K-RasG12C. These compounds have served as a blueprint for the development of multiple K-RasG12C drugs currently undergoing clinical investigation. 
Many drug discovery efforts are hampered by the size limit of cell permeable ligands.  I will discuss an unusually large (>1700Da) bitopic ligand termed Rapa-Link which inhibits all drug resistant forms of the nutrient sensor kinase, mTOR.  The particular physicochemical properties of this molecule can be exploited to overcome a common challenge in drug discovery termed on target/off tissue toxicity by leveraging a new binary pharmacology platform. 
Hosted by Professor Chuck Lauhon
To obtain the Webex link for this seminar, contact Debra King at Debra.King@wisc.edu