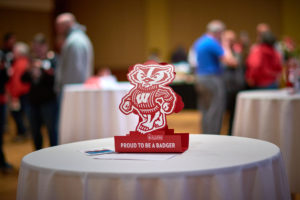 40 years have elapsed.  It is time to get together for a class reunion and have some fun!
The School of Pharmacy is hosting a tailgate party at Union South for all pharmacy alumni on October 6, 2018.
Be sure to attend the Class of '78 Reunion during the Tailgate. We are all invited!  Our partners, too!
Alumni Pre-Game Tailgate Party – Badgers vs. Cornhuskers
(Start time 2.5 hours before kickoff)
Free admission but registration is required
Class of '78 specific social area
Buffet and nonalcoholic drinks provided by the School of Pharmacy
Cash bar
Great viewing of the UW Band pre-game show from the third-floor balcony
Game televised on large screen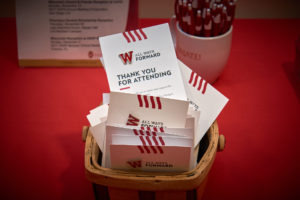 Class of '78 Scholarship
We can award an annual scholarship from our class that will continue in perpetuity (forever). All we have to do is accumulate a minimum of $25,000 in our name within the next 5 years.
Personally (Rod speaking) I give a hundred dollars "almost" annually. I would give more if it were targeted for a scholarship on behalf of the Class of '78.
Send your thoughts about the scholarships to UW78RPH@Gmail.com
Your classmates,
Patti Langer and Rod Ammerman