Diverse Nanoparticles Available in WisCNano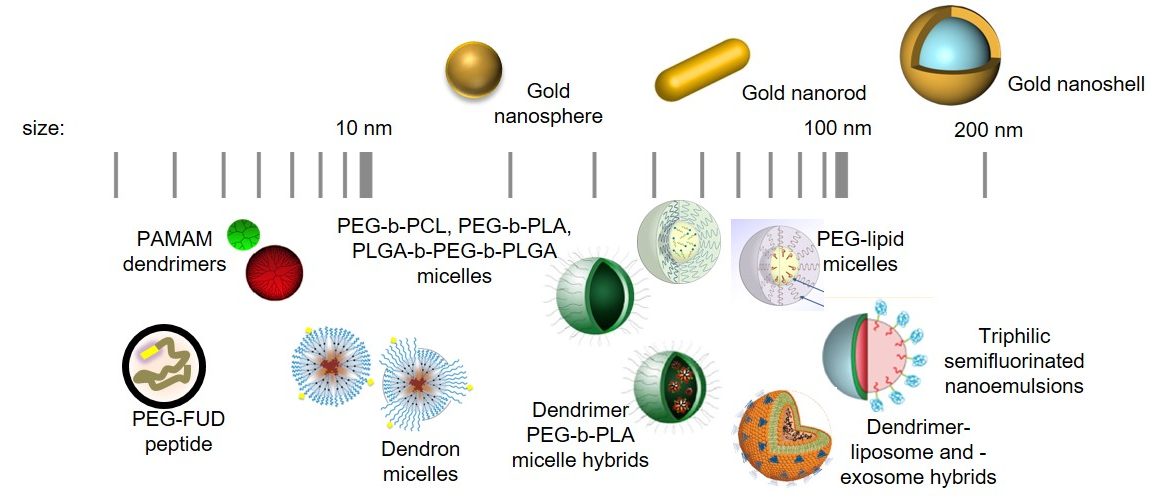 – Instruments and Sample Analysis
We currently provide staff-aided sample analyses by the instruments listed on our website. We will also provide user training on the instruments in the future. Contact us to begin discussing how we can meet your needs.
– Nanoparticle Synthesis
Our expertise includes synthesis of a wide array of nanoparticles, including but not limited to dendrimers, micelles, nanoemulsions, lipid nanoparticles, liposomes, liposome-exosome hybrids, peptide-polymer conjugates, gold nanoparticles. We provide custom nanoparticle synthesis service. Contact us to begin discussing how we can develop a nanomaterial for your needs.
– Consulting and Collaboration
Our consulting service applies to both biopharma users in need of drug delivery innovation for their portfolios and technology developers looking to meet customer needs and effectively compete. We are also looking forward to both intramural and extramural collaboration cross-disciplinary nanomedicines and drug development.